Choose P.I.T. Pipe for All Your Steel and Metal Pipe Needs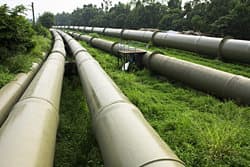 As a leading stocking pipe supplier and distributor, we at P.I.T. Pipe supply a wide variety of all types of steel pipe, structural steel, and steel tubing. If we do not have what you need in stock, we can either locate or fabricate any steel item you need. When you need steel pipe, steel tubing, or even structural steel for your next construction project, P.I.T. Pipe can help.
In addition to selling metal pipe, we also buy all types of structural steel such as I-Beams, steel plates, and all types of new, used, obsolete, and overstock steel pipe. We also collect scrap metal from your construction site and have over 100 roll off containers to collect your scrap metal. We pay top dollar for all metal pipe and scrap metal we collect. Contact us at P.I.T. Pipe today for all your structural steel, steel pipe, and metal pipe needs.
Contact Us for All Your Metal Pipe Needs
To contact us to learn about our current inventory, place an order for custom steel fabrication, or any other metal pipe needs, complete our contact form or use the information below.
Corporate Office:
1599 Washington Street
Braintree, MA 02184

Phone: 781-849-5909
Fax: 781-849-2040
Yard - Steve Kiggins: 304-869-4059
Sales - Keith Nuernberger: 800-310-6210
Fax: 888-568-0984
Purchasing/Pipeline Buyouts - Keith Nuernberger: 888-568-0984
Your Complete Source for Steel/Metal Pipe Supply
As a leading pipe distributor, we carry a complete selection of steel and metal pipe. This includes the following metal pipe:
As well as a huge selection of steel tubing and piping products
We are More Than Just Metal Pipe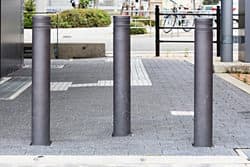 In addition to our complete selection of metal pipe, we also supply a wide selection of structural steel items, such as steel plates, steel I-beams, and other structural steel items. Additionally, P.I.T. Pipe can fabricate any type of steel item and can customize any order to meet your requirements. We offer the best in steel fabrication. Working directly with steel mills, our steel fabricators can custom fabricate spin fin piles, sign poles, cutting teeth for pilings or caissons, walers, steel struts, dolphin piles, dynamic load testers, elbows, pipe bends, plate burning, machining, and more.
Make Us Your Choice for Your Metal Pipe Supply Needs
If you need steel pipe, steel tubing, metal pipe, or any type of structural steel or piping products, come to the experts at P.I.T. Pipe first. We have everything you need for your next project, from structural steel to steel tubing, steel pipe, and other piping products.
We also buy all types of steel pipe, metal pipe, steel tubing, and structural steel regardless if it is new, used, obsolete, or overstock steel. To learn more about our current inventory and steel pipe prices, contact us online or by phone today.