P.I.T. Pipe:
Your Major Distributor for New and Used Steel Pipe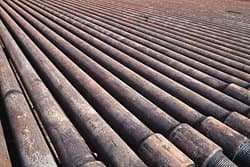 As a leading pipe supplier, P.I.T. Pipe stocks and distributes a wide array of different types of new and used steel pipe. We have a large inventory of steel pipe and steel tubing available for construction projects throughout the United States, Canada, and Mexico and can supply any type of pipe you need. We also offer custom steel fabrication for all types of specialized projects to meet any special requirements. In addition to supplying new and used steel pipes, we also supply roll-off dumpsters for scrap metal removal at your construction sites, and will pay you top dollar for your scraps.
Whether you need steel pipe for your construction job or scrap metal removal services from your construction site, P.I.T. Pipe can help with all your needs. We are a major stocking distributor of all types of steel pipes and steel beams, and we are certain to have exactly what you are looking for. To learn more about our services or our current inventory of new and used pipe, contact P.I.T. Pipe, your metal pipe resource today.
Our Complete Selection of Steel Pipe & More
We stock and can supply many different types of new and used steel pipe including:
DSAW
ERW
Spiral Weld
Seamless
In addition, we offer the following grades of new and used steel pipe:
A36
Grade 50
A106
API X Grade
We have business relationships with steel mills both domestic and import, and specialize in supplying material for construction projects throughout the US, Canada, and Mexico. We can deliver steel pipe in custom lengths and can meet the strictest of job specifications – no job is too big or too small for P.I.T. Pipe!
Used Steel Pipe for Structural or Non-Critical Jobs
For jobs that do not require structural or critical specifications, we carry a huge selection of used steel pipe that can save you money on your budget bottom line. Our inventory includes a variety of different types and grades of used steel pipes that have been recycled or reconditioned. All of our used pipe has been inspected by us to assure the best quality possible.
Quality New Steel Pipe for High Spec and Critical Jobs
We carry the highest quality, high grade steel pipes for those jobs requiring specific quality specifications for pressure or mechanical needs. If you need tested and certified steel pipes for your construction project, P.I.T. Pipe supplies and distributes exactly what you need.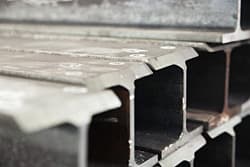 Contact P.I.T. Pipe Today for All of Your Steel Pipe Needs
With stocking locations spread across the country, we can supply steel pipe products and structural steel beams to your job site quickly throughout the US, Canada, and Mexico. Additionally, we can fabricate custom steel pipes and products for specialized applications and projects. For all your metal pipe needs, contact us at P.I.T. Pipe today.