Steel Tubing: Carbon & Alloy Steel Tubing and Piping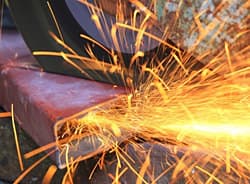 If you need steel tubing for your next construction project or any application, then P.I.T. Pipe can supply you with what you need. As a leading pipe supplier, we carry a wide variety of steel tubing for any application or use. We offer mill direct pricing on all steel tubing in sizes ranging from 2.5" square x .188" wall through 12" square x .625" wall as well as rectangular tubing ranging from 3" x 2" x .188" wall to 16" x 8" x .625" wall in grades A500, B, and C. We can supply tubing in any length and in quantities to satisfy any need.
For more information on the steel tubing that we carry or to learn about our current inventory, contact us today online or by phone at 800-310-6210. We also stock and supply steel pipe and piping products of all sizes and grades. Contact us today for all your metal pipe, steel tubing, and steel pipe needs.
Types of Steel Tubing
As a leading pipe supplier, we stock and distribute a wide variety of steel tubing in many different sizes and grades. We carry the following types and grades including:
Cold Drawn Seamless Tubing – This is a cold drawn steel tubing that offers uniform tolerances and enhanced machinability, meaning that it has increased strength and tolerances compared to hot rolled steel tubing
Hot Finished Seamless Tubing – This is a low cost steel tubing that is ideal for applications that do not require close or exact tolerances or a quality surface finish like CDS.
Drawn Over Mandrel (DOM) Tubing - This type of tubing has many advantages and is the material of choice in many of the most demanding tubing applications including hydraulic cylinders and automotive components.
Electric Resistance Welded (ERW) Tubing - This steel tubing is made from a coiled plate of steel. This type of tubing can be made to conform to any relevant specification.
Uses for Steel Tubing
There are a wide variety of uses and applications for steel tubing. For example, it can be used to house wire for electricity in places where the wire could be subjected to damage or corrosion. It is also used as water and gas lines. At P.I.T. Pipe, we can supply any kind of steel tubing for any application.
We can fabricate steel tubing to match your requirements and specifications for any use. Our new steel tubing comes directly from the mill, and therefore, includes test reports, so you can be sure that the tubing meets your unique specifications. We can also conduct testing on surplus and used tubing as needed.
Contact P.I.T. Pipe for More Information About Our Steel Tubing
No matter how big or small your next project is, P.I.T. Pipe stocks and distributes all sizes and all grades of steel tubing to meet your needs. Since we work directly with production mills, we can fabricate any type, size, and grade of steel tubing to match the specifications that you need.
In addition, we also carry a huge selection of steel pipe and can supply you with any grade or type that you need. Whether you need pipe or tubing for structural applications or pipelines, we can help. We also buy surplus, obsolete, and used structural steel, steel pipe, and tubing. For all of your metal pipe and tubing supply needs, contact us today.