About P.I.T. Pipe: Your Leading Steel Pipe Supplier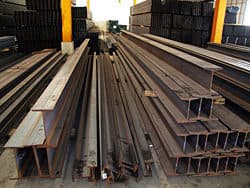 Since 1990, P.I.T. Pipe has been a leading steel pipe supplier specializing in the distribution and supply of small and large diameter new and used steel pipe for the construction industry. We also buy and sell new, surplus, and used steel pipe, steel beams, steel plates, and other structural steel items. With stocking locations in Mississippi, West Virginia, Pennsylvania, Louisiana, and Texas, we can accommodate any job requirement anywhere in the country as well as in Canada and Mexico.
Whatever your pipe or structural steel needs might be, P.I.T. Pipe is your best choice for a steel pipe supplier. We carry all diameters and grade of new and used steel pipe as well as a variety of structural steel products including beams, steel plates, and other structural steel items. If you demand only the best, contact the pipe supplier with over 2 decades of experience for all of your metal pipe needs today.
We are Your Best Choice for a Pipe Supplier
P.I.T. Pipe is a major stocking distributor of all types of steel pipe. When it comes to pipe of any length or diameter, coated or non-coated, or even steel pipe made to the strictest specifications, we can accommodate you. We stock and distribute DSAW, ERW, spiral weld steel pipe, seamless steel pipe and carry grades including ASTM, A252, A500, A139, A53, A36, Grade 50, A106, and API X grade steel pipe. Our complete inventory and selection makes us one of the best pipe suppliers around.
Complete Pipe Supply Services
In addition to being a major pipe supplier, we can also fulfill a number of other needs you may have: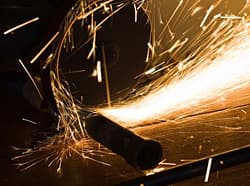 Buying and Selling Pipe - We are one of the US's most aggressive buyers of obsolete and surplus new or used pipe inventories having purchased thousands of miles of new and used pipe. It does not matter if it is new or used, bare or coated steel pipe, we can take it. We also buy and sell new and used steel beams, steel plate, and other structural steel products.
Logistics and Delivery – When you purchase from P.I.T. Pipe, you can rest easy while we handle the logistics, trucking, and load out in a safe and sufficient manner, taking this hassle off your shoulders.
Asbestos Abatement - Until the Clean Air Act was enacted in 1965, asbestos was a popular and effective way of protecting steel pipes from corrosion. Today, we offer services to assist with asbestos abatement on older coated steel pipes.
Scrap Metal Removal - We operate a fleet of over 100 roll-off scrap metal containers with pickup and delivery service for job-site scrap metal removal throughout the northeast.
Contact P.I.T. Pipe: Your Major Stocking Distributor and Pipe Supplier
Regardless of your need for a steel pipe supplier, P.I.T. Pipe can help. From steel pipes to structural steel, we can get you what you need and if we don't have it, we will find it for you. We can also take care of all your scrap-metal needs and provide roll-off containers to collect scrap metal from your worksite. We pay top prices for all scrap metal we pick up. To work with us as your pipe supplier for all your metal pipe needs, contact us today online or by phone at 800-310-6210.