P.I.T. Pipe Can Fabricate & Supply Pylon Steel Pipe for Sign Poles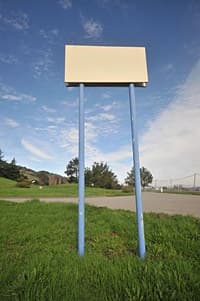 Many of today's signs are made with a pylon steel structure or steel 'skeleton'. Lights are then wired and put onto the steel frame, and then the sign's design - usually a Plexiglas or other high impact plastic - is affixed to the steel structure with the sign logo designed on the outside and the lighting attached to the inside of the steel structure. At P.I.T. Pipe, we can fabricate pylon pipe structures for all types of small and large business signs. We can help you determine what type of structure and sign poles will be best for your needs, and can design and build pylon steel structure to any specifications.
If you need a pylon sign and you need help determining what pipe to use for your application, P.I.T. Pipe can help you. Not only can we have anything you need custom fabricated, from steel pipe to pylon tubing, but we can help save on costs by recommending the right size and helping you choose the pylon pipe that is priced right for your sign application.
PIT Pipe also buys new, used, and obsolete steel pipe steel structural items, and even steel plates. We can supply any construction site in the Northeast with a roll-off container to collect scrap metal. After your job is finished, we pick up dumpsters and pay competitive prices for all scrap metal collected. Contact us at P.I.T. Pipe today for more information on any of our metal pipe products or services or for help designing your pylon sign structure.
More About Pylon Signs
Designing pylon signs is a specialty art. The internal structure of the sign should be large enough to accommodate electrical equipment such as fluorescent tubing and their ballasts as well as other types of electrical components, such as timers. The pylon sign should be designed so that changing the lamps or bulbs inside is easy.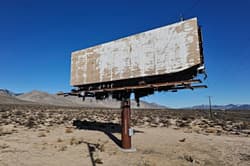 A professional designer should also work together with a fabricator when designing and building any pylon sign so that strength specifications for the sign can be met. A licensed structural engineer or other professional can provide the necessary consultation, and then calculate what will be needed for the structural pylon design. It is important that safety comes first in the design of the sign. The structure should be strong enough to hold the sign's weight and be able to stand up to adverse weather conditions.
Contact PIT Pipe for More Information on Pylon Structural Tubing & Sign Poles
As a leading steel pipe supplier and manufacturer, P.I.T. Pipe can help you with all your pylon sign needs. As industry experts, we can help your designer or structural engineer choose the right strength and grade of pipe or tubing for your sign, ensuring that your sign will hold up to any weather conditions. From pipe design and fabrication to jobsite delivery, we are your number one source when it comes to pylon sign poles.
We also buy and sell obsolete, new, and used steel pipe, steel plates, steel i-beams and other scrap metal. For those located throughout the Northeast, we can also take care of your jobsite's scrap metal removal by delivering a roll-off container to collect all of your scrap metal. We can then transport the scrap metal off the construction site while paying top dollar for it. Contact us at P.I.T. Pipe today for all your steel and metal pipe needs.