Steel Fabricators: Fabrication for Steel Pipe, Tubing, Beam, & More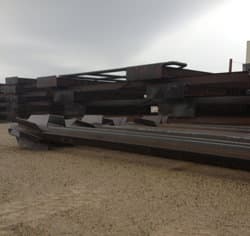 At P.I.T. Pipe, we are leading steel fabricators offering all types of custom steel fabrication, from fabricating any type of steel pipe to creating any steel structural material. Our steel fabricators can also manufacture steel pylon sign structures and offer custom fabrication for structural steel, such as I-beams, plate steel, and steel pipe including bollards, pilings, and caissons.
When you need any type of steel fabrication, the steel fabricators at P.I.T. Pipe can get the job done for you. From large project to small ones, we can custom fabricate any steel pipe or structure to meet your needs. We carry a huge selection of steel pipe and structural steel in stock and our steel fabricators can customize any order with coatings, bends, cuts, and welds.
We also buy and sell all types of steel pipe and steel structural materials including new, used, obsolete, or overstock steel. For all your fabrication and metal pipe needs and to see how we can help you on your next construction project, contact us today.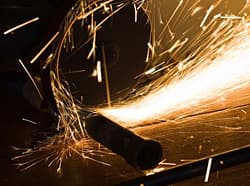 Your Custom Steel Fabricators:
How Our Steel Fabrication Process Works
As leading steel fabricators, we can cut and manufacture all steel to the desired length and specifications for any project. All welding is performed by certified welders to AWS D1.1 requirements. We can take on any project, large or small, to meet your steel fabrication needs. Some of the types of projects our steel fabricators have completed in the past include:
Spin Fin Piles
Sign Poles And Pylons
Adding Cutting Teeth To Piling Or Caissons
Walers
Struts
Dolphin Piles
Dynamic Pile Load Testers
Elbows
Pipe Bends
Plate Burning
Machining
And Many Other Custom Requirements
We can fabricate anything you need, and we always guarantee the best quality work by professional and certified welders. No matter what your needs, we can take your schematics or drawings and estimate the steel fabrication costs for your projects.
Contact Our Steel Fabricators for a Quote on Your Custom Steel Fabrication Requirements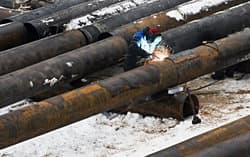 At P.I.T. Pipe, our steel fabricators can accommodate you with all your steel fabrication needs for your next construction project. Send us your schematics or design drawings, and we can provide you with a quote for your project including fabrication cost and materials. As a leading pipe distributor, we customize more than just steel pipe and tubing - we also can meet any type of structural steel requirement and fabricate anything from machining cutting teeth on pilings and caissons to building special steel fabrication of pylons for custom made building and business signs.
In addition to our custom steel fabrication, we carry a wide selection of all types of steel pipe, steel tubing, steel I-Beams, and all kinds of other structural steel items. We also buy and sell new, used, obsolete, or overstock steel pipe and structural steel. For all of your steel pipe, structural steel fabrication, and metal pipe needs, contact us today.