Steel Plates: Steel Road Plates for Roadway and Construction Projects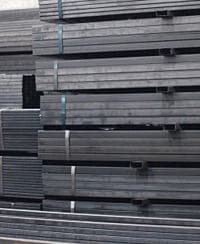 Steel plates are one of the most common building materials that are used for a wide variety of building or construction projects. At P.I.T. Pipe, we can supply steel plates in just about any thickness and size to accommodate your particular needs for any roadway or construction project. We have a wide variety of steel plates available, and we can custom manufacture plates to meet your requirements.
If you need steel plates or any structural steel for your next project, P.I.T. Pipe can get you what you need. We can cut and deliver any size steel plates for your specific application. We also buy all kinds of surplus, new, used, or obsolete steel pipe and beams. We sell reconditioned steel pipe and other steel items to save you money on your project. Contact us at P.I.T. Pipe today for all your steel pipe, structural steel, and metal pipe needs.
More Information About Our Steel Plates
Steel plates are one of the most commonly used materials in construction projects with a wide variety of uses and applications. Steel plates are available in a wide range of thickness, sizes, and widths. They can be precut to the desired sizes or can be welded together with other structural steel plates depending on the requirements and applications. The plates can be made from high carbon steel, stainless steel, and other steel compositions depending on the required strength.
Steel plates are made by rolling high temperature steel into flat sheets until the desired thickness and strength is achieved. As the sheet of metal cools, it hardens into the final product. One of the most common uses for steel plates is as steel road plates or trench plates. These are used to cover open trenches in roadways and walkways or to shore up the sides of walls inside trenches.
At P.I.T. Pipe, we typically supply steel plates that are 1 inch thick and cut to size. We can also add picking holes or welded in lifting tools depending on your needs. Sizes we commonly supply include:
Contact Us to Learn More About Our Steel Plates & Road Plates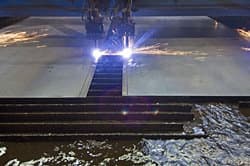 As a leading steel and pipe supplier, P.I.T. Pipe specializes in supplying all of your steel pipe and structural steel needs. We have a wide variety of steel plates available, and can fabricate any structural steel you need. To see our current selection or request custom made steel plates or piping, contact us today.
We also buy surplus steel pipe and other structural steel items. We collect scrap metal and have over 100 roll-off containers that we can deliver to your jobsite throughout the Northeast to collect your scrap metal. We pay top dollar for all scrap metal we collect. Contact us at P.I.T. Pipe today for all your steel and metal pipe needs.